2017 March - April series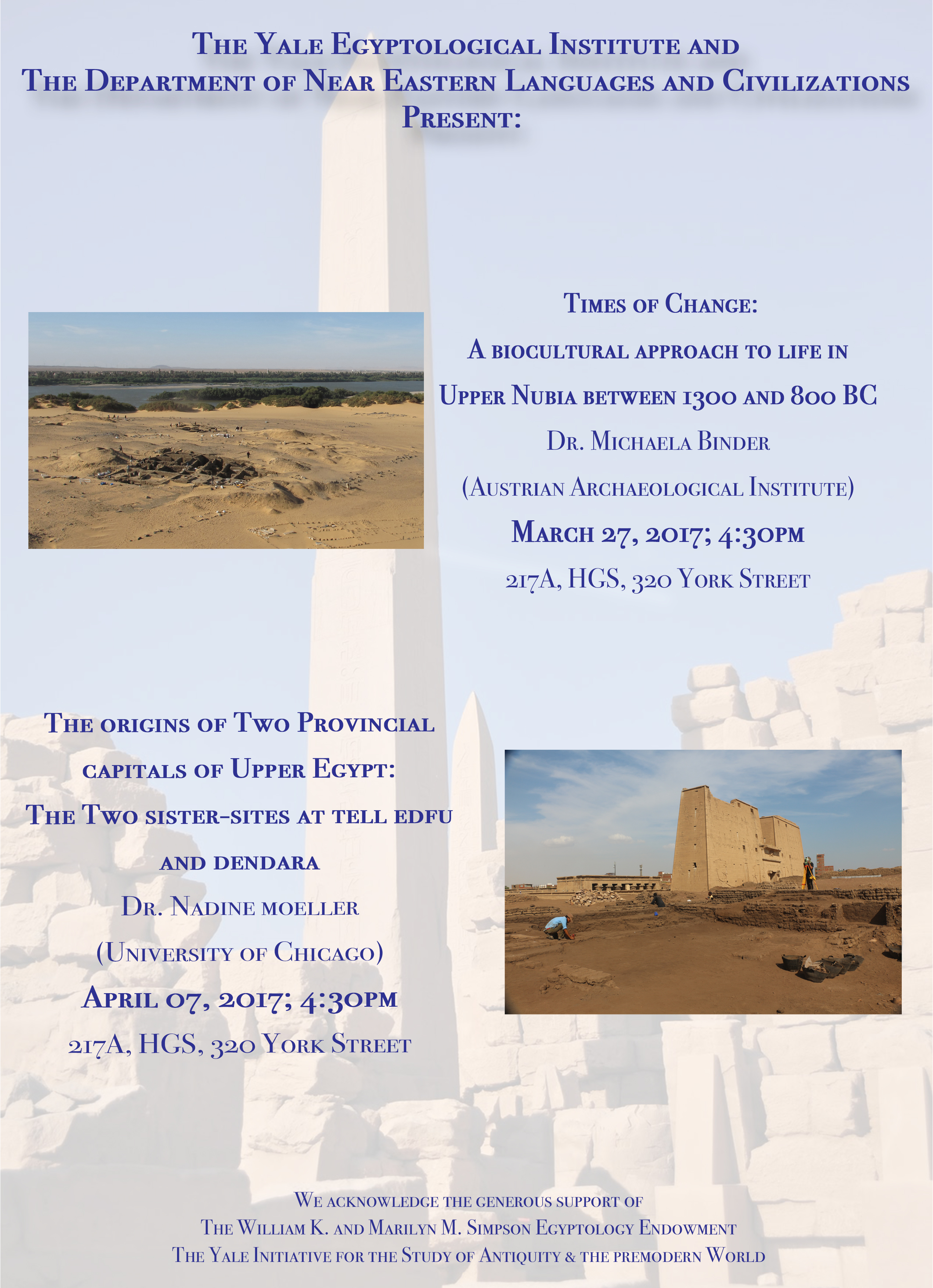 March 27th at 4:30 p.m. in HGS 217-A
Dr. Michaela Binder, Austrian Archaeological Institute
"Times of Change - A Biocultural Approach to Life in Upper Nubia between 1300 and 800BC"
Abstract:
Between 1300 and 800BC, life in the Egyptian colonial settlements in Upper Nubia/Kush was subject to significant changes, political, cultural as well as environmental. Using new funerary and bioarchaeological evidence from the cemeteries of Amara West, the provincial capital of Kush during the 19./20. dynasty, this presentation aims to elucidate these processes and their impact on life and living conditions of the population from a biocultural perspective.
April 7th at 4:30 p.m. in HGS 217-A
Prof. Nadine Moeller, University of Chicago
"The Origins of Two Provincial Capitals in Upper Egypt - The Two Sister-Sites at Tell Edfu and Dendara"
Abstract:
The ongoing fieldwork at Tell Edfu has recently focused on the excavation of a settlement quarter dating to the 3rd millennium BCE which pushes back the origins of the town of Edfu to the 5th Dynasty (ca. 2400 BCE). The newest addition to the Oriental Institute's fieldwork program in Egypt, at the ancient provincial capital of Dendara, has also led to new insights into the oldest settlement remains and the original foundation of this city. This lecture will provide an overview of the most recent results from both sites offering a comparative perspective on the long-term development of early urban centers in southern Egypt.